Washington State Academy - Academy Foundation Award

This award was established in 2008 by the Washington State Academy. The purpose was to provide funding for professional educational enrichment for a registered dietitian nutritionist or a nutrition and dietetic technician, registered. Funds were available for dietetic professionals new to their careers, as well as those who are seasoned and wish to expand their knowledge and experiences.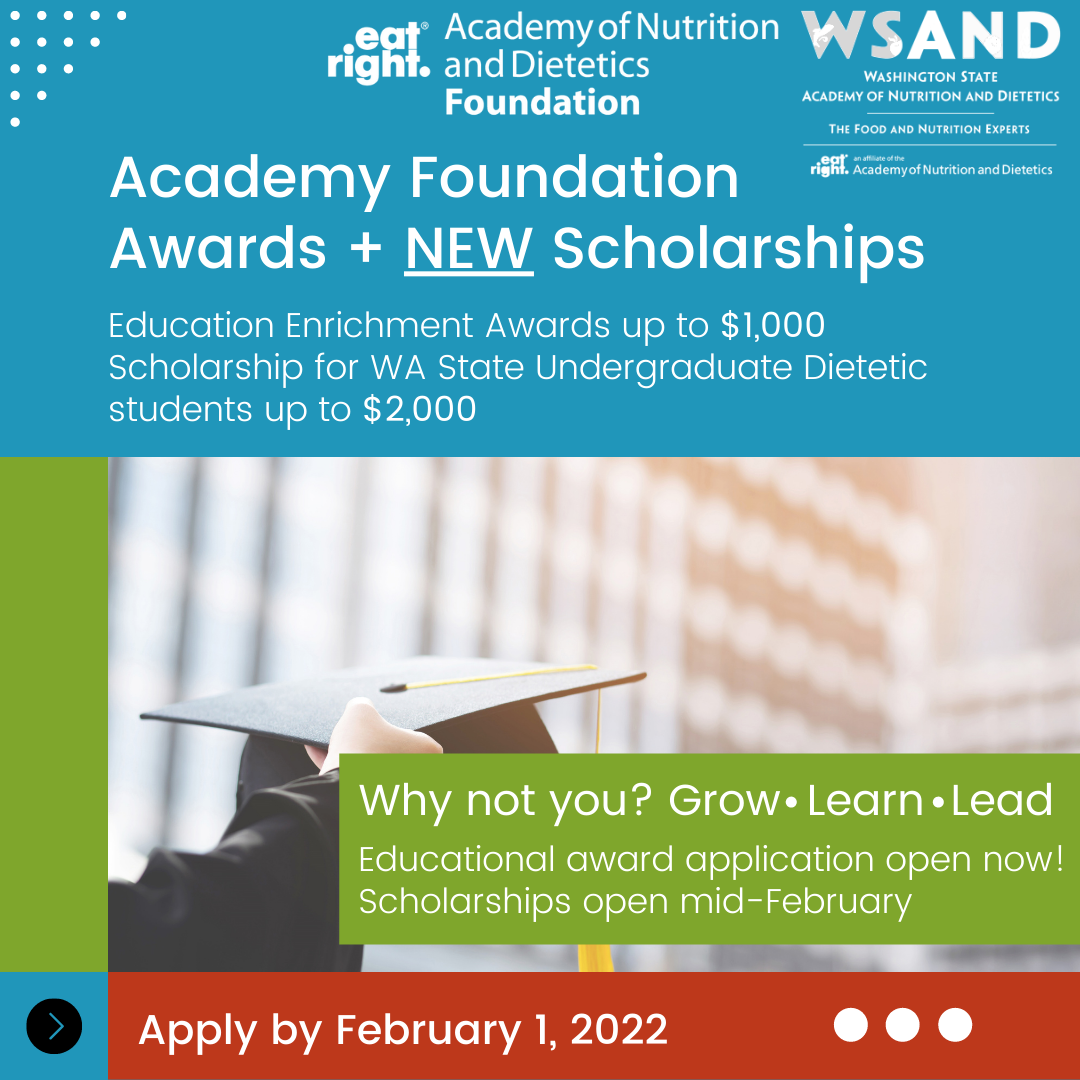 In early spring 2021, the Board approved a change to the award criteria and is working with the Academy Foundation add student scholarships to this award. The revised award was approved by the Academy Foundation in December 2022.
The application period for the education funding closed February 1, 2022.
Student scholarship applications opened mid-February 2022.

Click here for more information. Link directly to the application portal here.

The Washington State Academy/Academy Foundation Fund has awarded 14 educational grants!


2008:
Virginia A. Bennett
Linette R. Giesa
2013:
Karen Barale
2017:
Nicole Stendell-Hollis
2009:
Stacy M. Lueck
Allison D.Stanton
2014:
Paula Charuhas Marcris
2018:
Meghan Lyle
2010:
Martha L. Marino
2015:
Allison Fischer
Amy Schade
2019:
Mary Purdy
2011:
Lisa M. Grentz
2016:
Mary Purdy