Washington/Oregon Webinar: Dealing with Our Differences to Come Together
Details: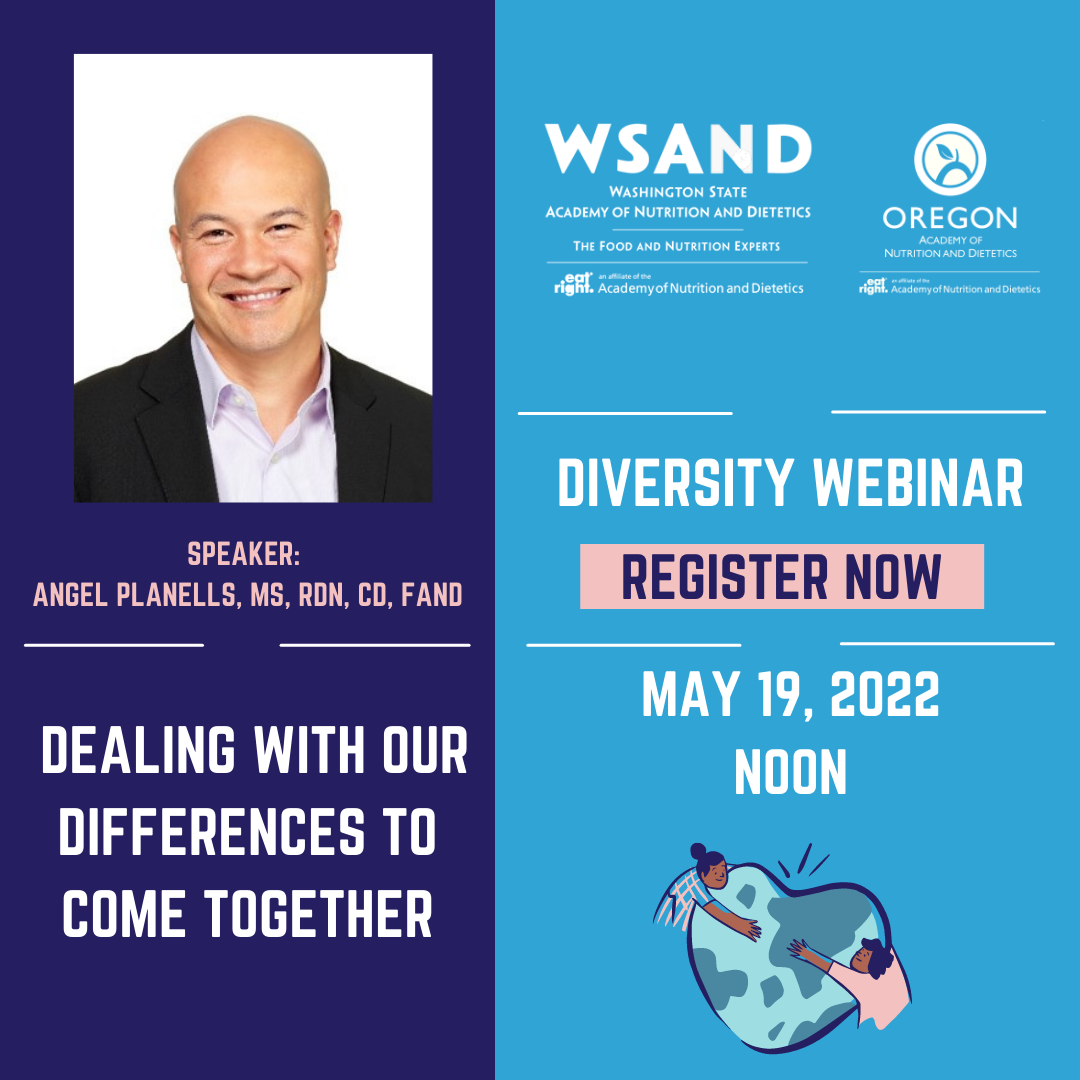 Join us!
During this presentation, we will look at age, gender, and culture in helping us to work with our evolving and diverse population. We currently have 5 generations in the workforce which can impact the way we see and work with each other. We can look at the differences along the gender spectrum – what may work for one person, may not work for another. And finally, we can look a number of cultures because one population is not a monolith.
We anticipate that this webinar will be approved for 1 hour CPEU.
Contact:
Washington State Academy of Nutrition and Dietetics
12069355104
wsand@quidnunc.net