WA/OR Call for Diversity Webinar Speakers
Tuesday, December 28, 2021 - Monday, February 07, 2022
Details: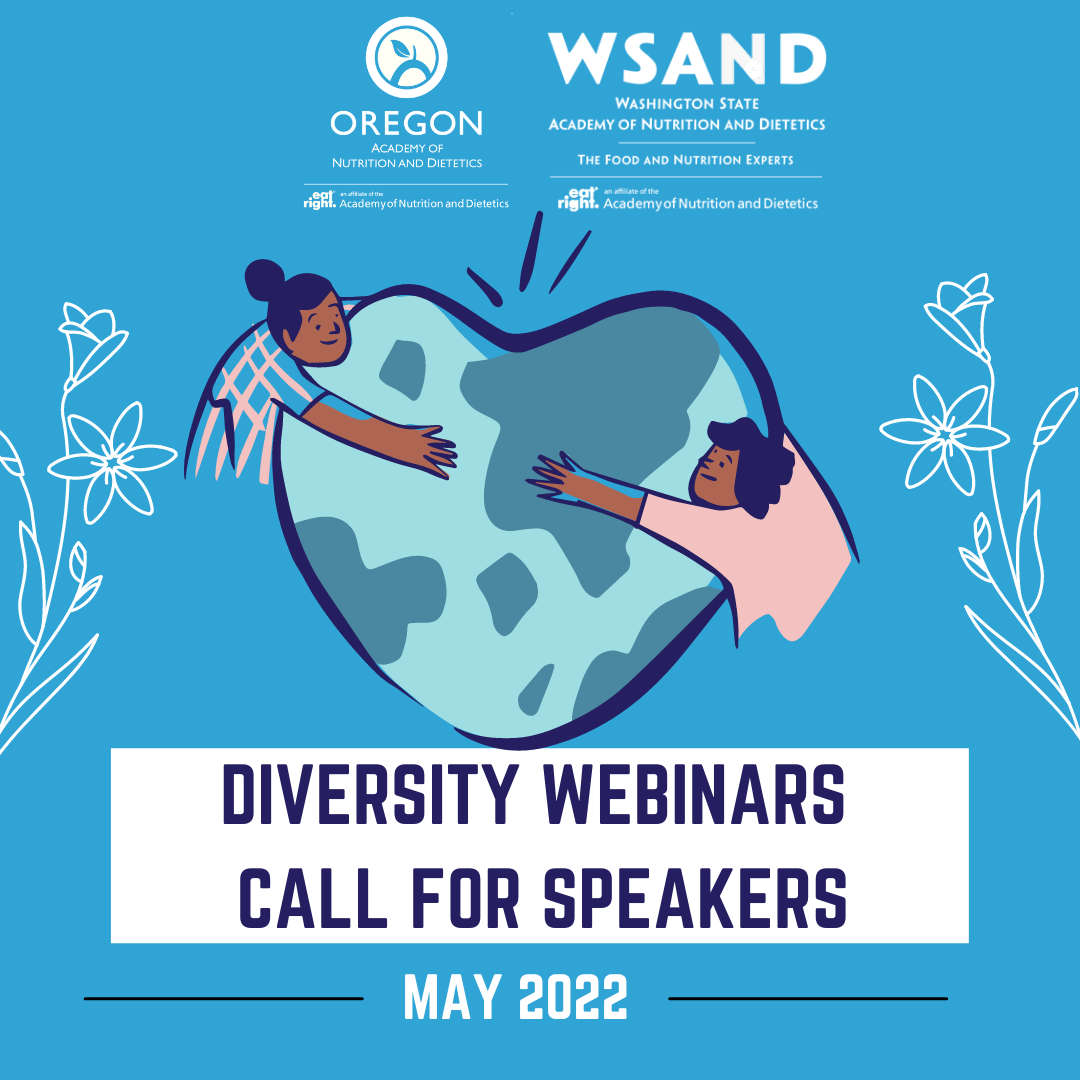 The Oregon and Washington State Academies are partnering on a series of IDEA (Inclusion, Diversity, Equity and Access) resources and webinars.
The team is currently seeking webinar speakers.
Link here for more information about the webinars and possible speaking topics.
Submit your proposal here by February 7th.
Thank you!
Contact:
Washington State Academy of Nutrition and Dietetics
12069355104
wsand@quidnunc.net