WA State Webinar: Practical Policy with a Purpose - Making an Impact
Wednesday, February 09, 2022
Details:
Join us Wednesday, February 9th at Noon for our second policy and advocacy webinar!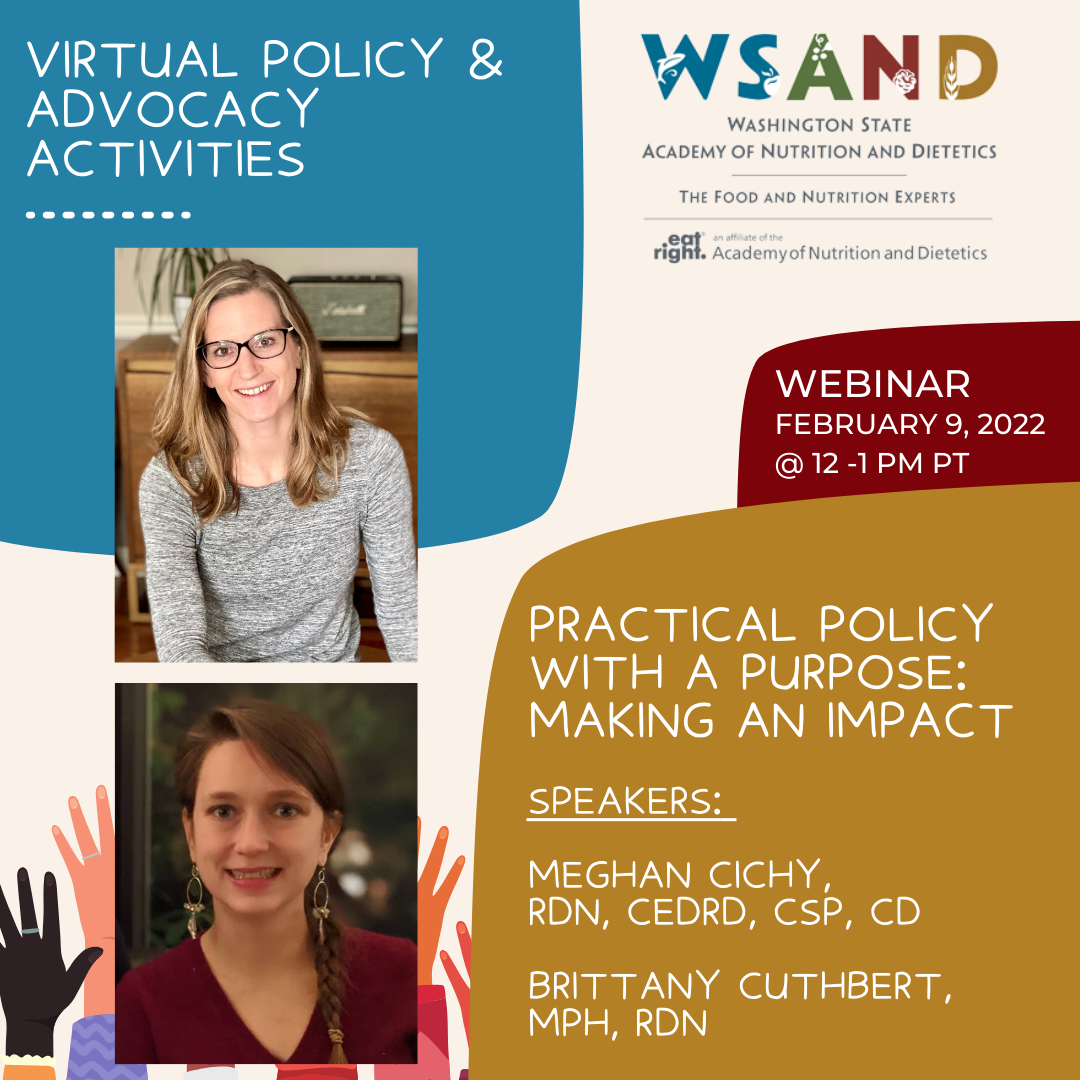 Practical Policy with a Purpose - Making an Impact
Speakers: Brittany Cuthbert, MPH, RDN and Meghan Cichy, RDN, CEDRD, CSP, CD
This webinar will address how members can effectively engage in policy initiatives at the state and federal level. Practical strategies for legislator outreach, staying informed on the 2022 legislative agenda and Washington State Academy priorities will be highlighted.
We anticipate that 1 hour CPEU will be approved.
Contact:
Washington State Academy
206-935-5104
wsand@quidnunc.net