Home
Welcome!
The Southwest District is exploring revitalization!
We're having a fall journal club on October 4th! Learn more here.
Watch for future updates and opportunities to connect.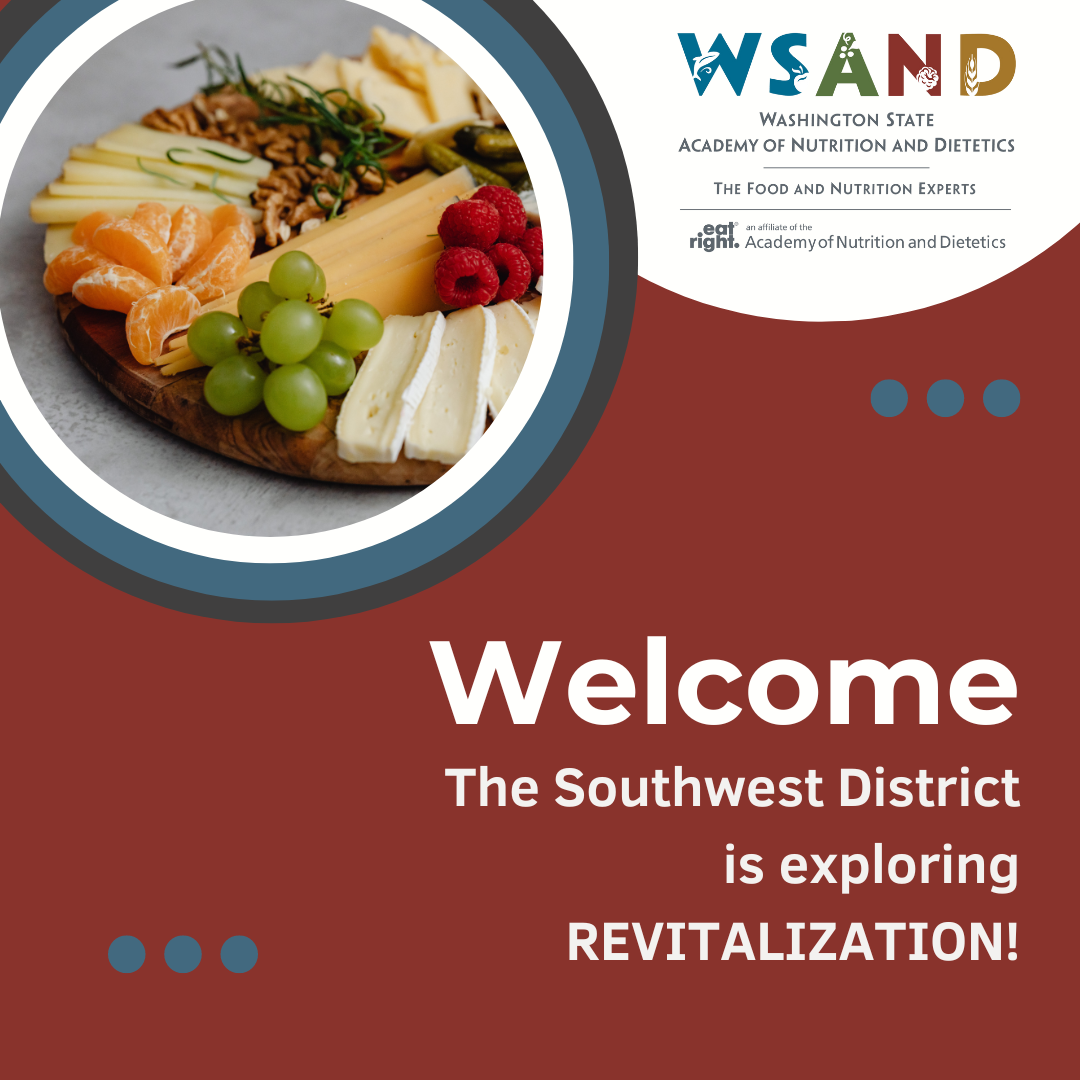 SWDA has historically been a district affiliate of the Washington State Academy of Nutrition and Dietetics
SWDA members make a difference in the community.
As we explore revitalization, email us if you are interested in joining this initiative.
We'll put you in touch with our leaders.