Other
Micronutrients
From the Academy:
o Vitamins and Nutrients
o Vitamins, Minerals, and Supplements: Do You Need To Take Them?
o Prebiotics and Probiotics: Creating a Healthier You
o Is Your Body Trying To Tell You Something? Common Nutrient Inadequacies and Deficiencies

Other Resources:
o Office of Dietary Supplements, National Institutes of Health
o Micronutrients for Health - Linus Pauling Institute

Food Safety
From the Academy:
o 10 Common Food Safety Mistakes
o How To Prevent Cross-contamination
o Food Safety Risks for Pregnant Women and Newborns
o Reducing Food Waste (Infographic)

Other Resources:
o Charts: Food Safety At a Glance - U.S. Department of Health & Human Services
o Check Your Steps - U.S. Department of Health & Human Services
o Food Safety Myths - Washington State Department of Health (WSDOH)
o Foodborne Illnesses - Washington State Department of Health (WSDOH)


---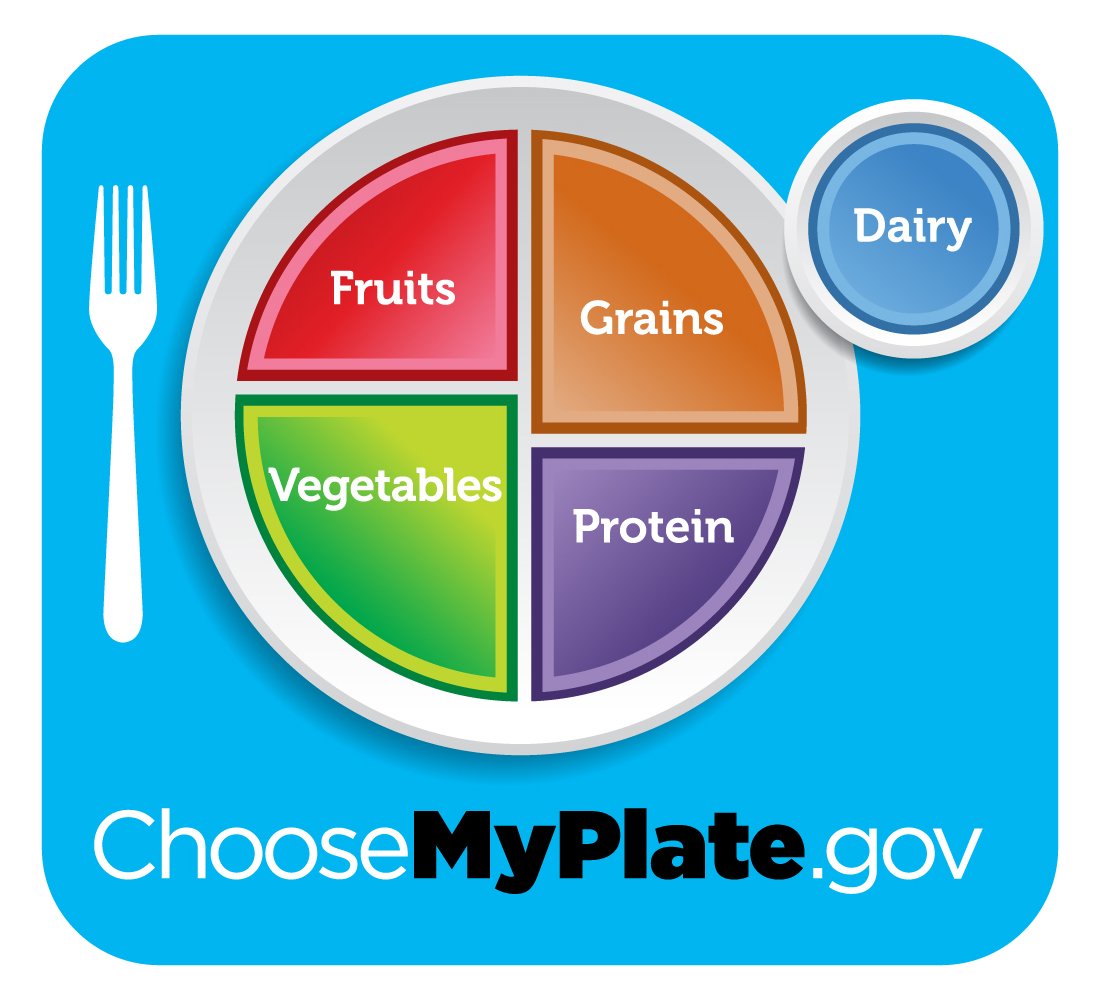 MyPlate
What is MyPlate?
MyPlate illustrates the five food groups that are the building blocks for a healthy diet using a familiar image -- a place setting for a meal. The easy-to-understand visual cue helps consumers adopt healthy eating habits consistent with the 2015-2020 Dietary Guidelines for Americans.
ChooseMyPlate.gov provides practical information to individuals, health professionals, nutrition educators, and the food industry to help consumers build healthier diets with resources and tools for dietary assessment, nutrition education, and other user-friendly nutrition information.
MyPlate Resources include MyPlate, MyWins, SuperTracker, and What's Cooking—interactive tools that help users personalize their dietary and physical activity goals, and more.
o MyPlate
o MyPlate, MyWins
o SuperTracker
o What's Cooking

Note: The advice found on this website should not replace consultation with a healthcare professional. Website content is for informational purposes only. Nothing contained in this site is or should be considered, or used as a substitute for, medical advice, diagnosis or treatment. The services provided on this site are here to educate users on nutrition and health related topics that may affect their daily lives. This site and its services do not constitute the practice of any health care advice, diagnosis or treatment. Seek the advice of a qualified health care provider for any questions regarding personal health or medical conditions. Never disregard, avoid or delay in obtaining medical advice from your doctor or other qualified health care provider because of something you have read on this website. Always consult your doctor if you intend to change your diet or use of dietary supplements.